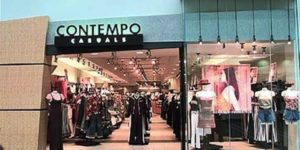 What Ever Happened to Contempo Casuals?
The revival of padded shoulders, retina-burning neon hues and palazzo pants have sparked nostalgia for those halcyon days of the big-haired '80s. But as much fun as leg warmers are…we'll never enjoy a full revival of '80s style. I say so because one of the era's biggest icons has gone the way of New Wave and huaraches (remember those?). A Store for the '80s Those of us in our 40s remember Contempo Casuals as the go-to store for all your jelly shoe and patterned jam pants needs, supplied fashionistas across the nation with looks that ranged from edgy to inspired, culled
This is an original post from The Budget Fashionista. What Ever Happened to Contempo Casuals?